Japanese Stationery - What's so special about it?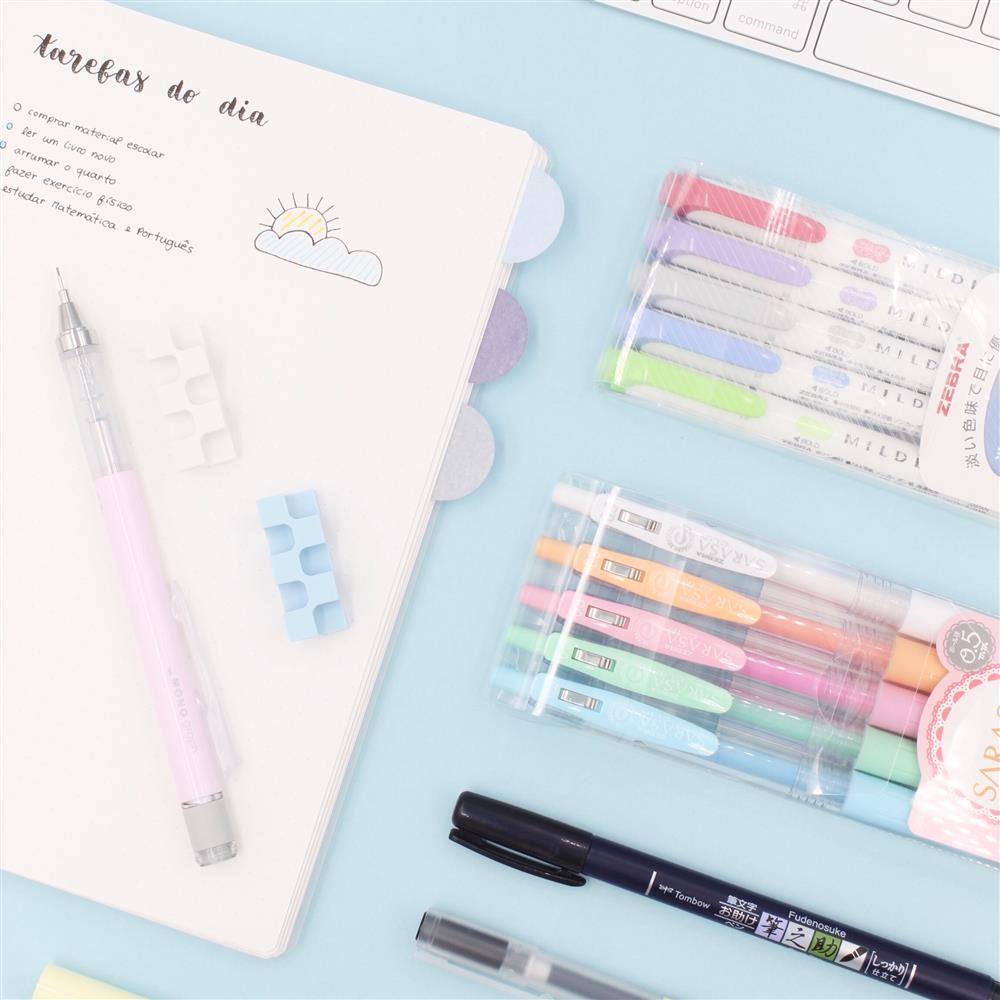 Japanese stationery is becoming more and more famous! Especially on social networks, these unique articles have been shown more and more: almost everyone already knows the famous Zebra Mildliner highlighters. However, some people wonder why Japanese stationery is so special. In this article, we'll explain that, and we'll also show you some of the most different Japanese products.
Why is japanese stationery so special?
Japan is widely recognized for the quality, design and innovation it applies to everything it produces. These same qualities are also applied to stationery since the Japanese demand a lot from their pens, for example, due to the complexity of the characters they have to "draw". For this reason, several designers and engineers are working to come up with new mechanisms that make products more practical and functional.
In fact, the first gel pens were created by the Japanese brand Sakura.The purpose of this brand was to create a pen with a softer ink than normal pens, and that could be stored in any position, without drying. Then were born the Gelly Roll gel pens, that remain famous since the 90's.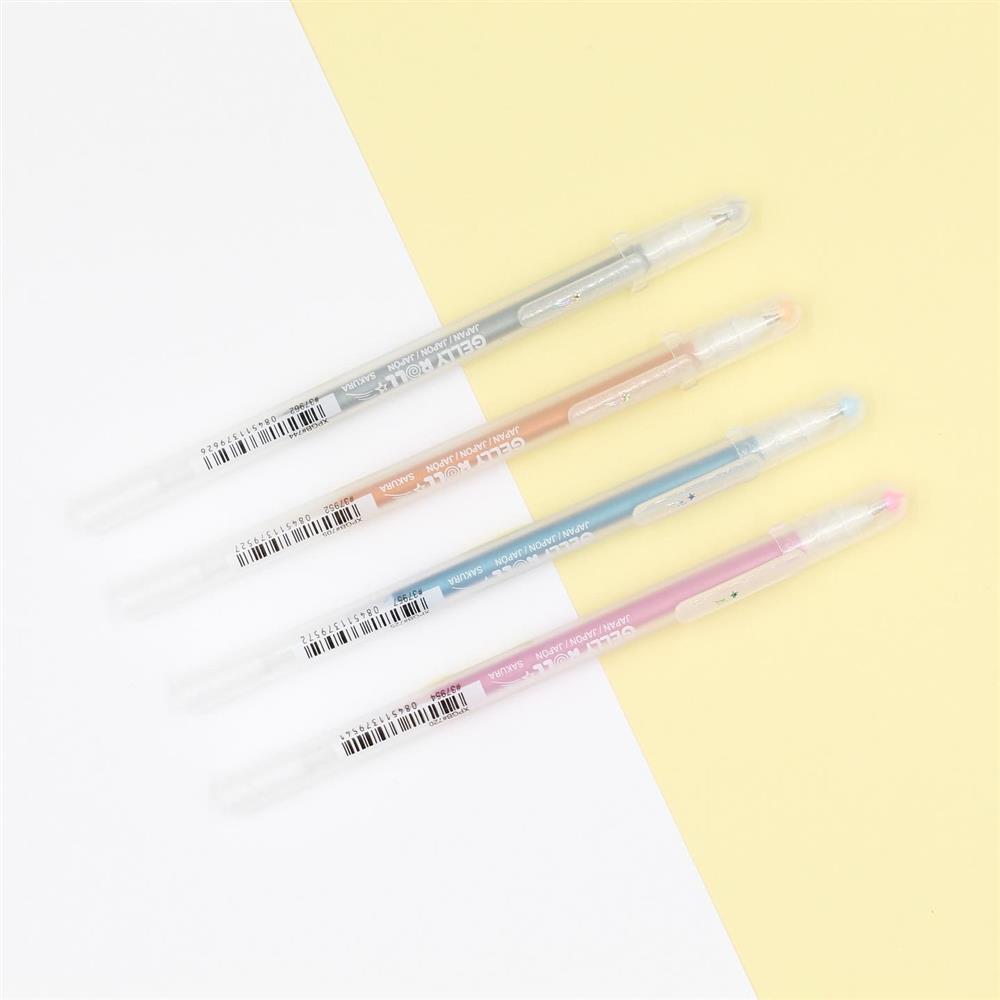 Later, other gel pens were created, which are also very famous today: the Pentel Energel gel pens and the MUJI gel pens.
Japanese highlighters are widely recognized as they have a number of different features: a wide variety of colors, 2-in-1 highlighters and window highlighters.
The Mildliner Highlighters from Zebra are well known for their huge variety of colors. There are 25 different colors, divided into several sets, all in soft tones, not normally seen in highlighters. They are also very famous in social media, being normally used for notes, bullet journal and others. In addition, they have two tips, one for highlighting and a marker tip.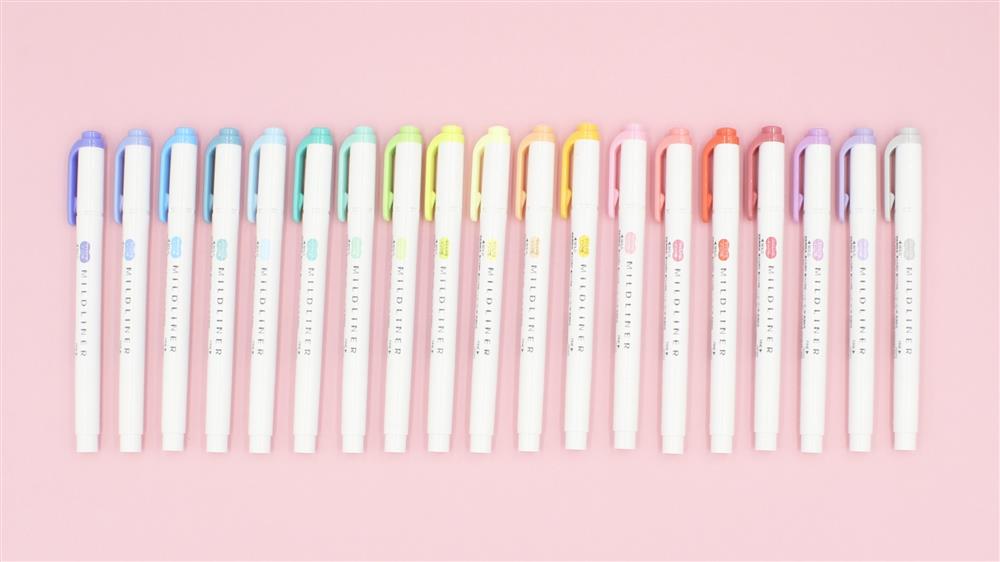 The Beetle Tip Highlighters from Kokuyo have two ends with different colours, in the same highlighter. So they become super practical as you can carry 2 different highlightersin just one. In addition, they come in soft colours to make your notes super colourful and beautiful!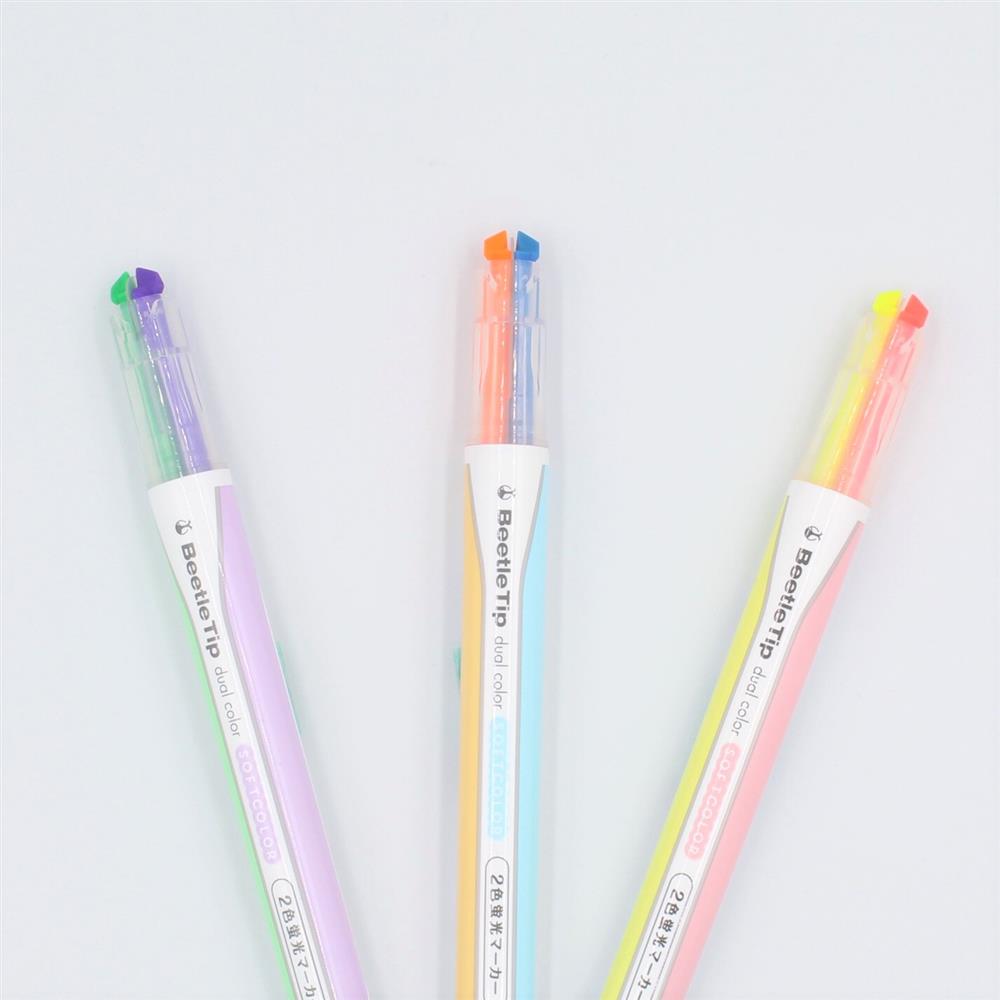 The Propus Window Highlighters from Uni-ball have a transparent window at the end, so you can clearly see what you are highlighting. This product is the proof that the Japanese try to solve the smallest problems, which we don't always know are problems until we know the solution. With these highlighters, you will never highlight something you didn't want just because you couldn't see what you were highlighting.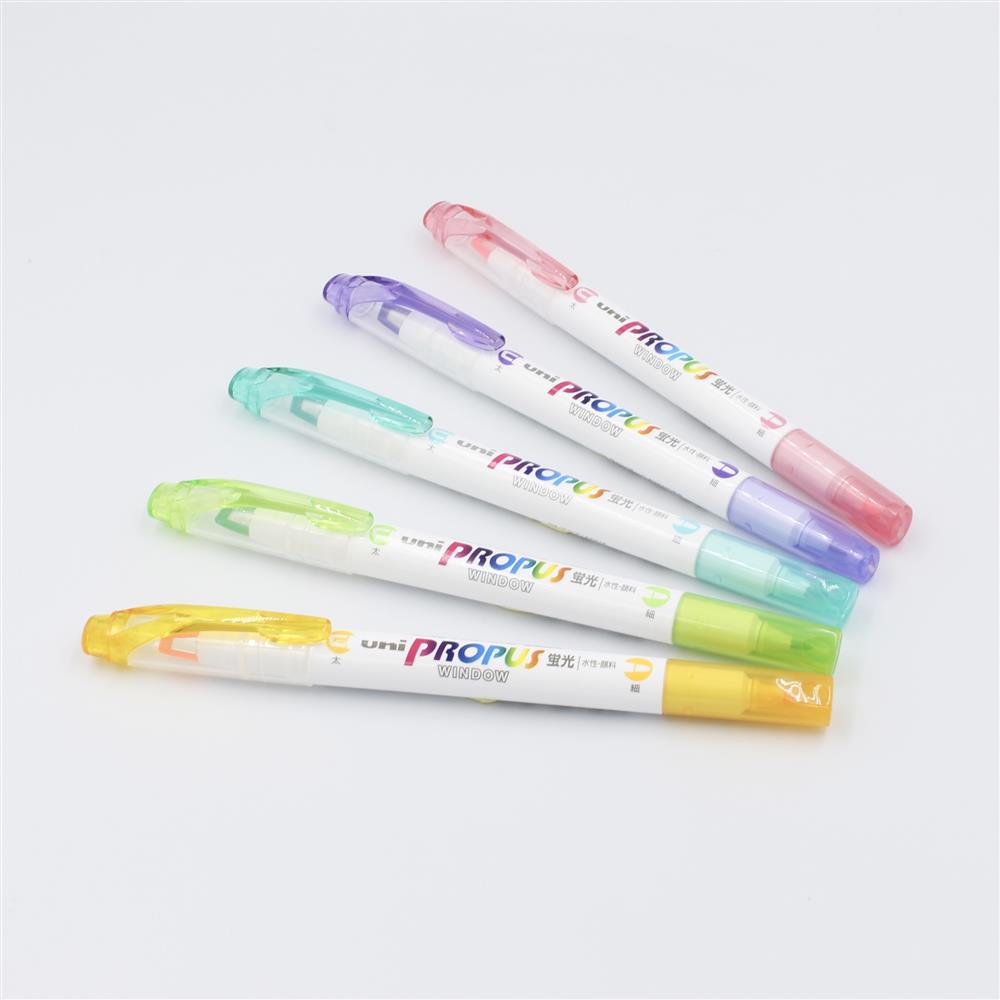 Like all other items, Japanese pencil cases are konwn by their design, functionality and practicality. The famous brand Lihit Lab creates several stationery accessories, mainly pencil cases, which are different from all the other existing ones.
The Hinemo Pencil Case is thin, so it takes up little space in your backpack, but it has a lot of space. It opens and divides into two parts where you can store a lot of materials, and it is reversible so that you can have all your pens and markers on display while you study, so you can access them easily.
The Book Band Pencil Case is perfect to take with you only the essential materials and your notebook or book. It can fit up to 3 pens and you can attach it to your notebook, book or even your tablet. It belongs to the PuniLabo collection, with a cute animal design, such as a panda, cat, or even the famous Japanese dog Shiba-Inu.
One of the most well-known Japanese stationery accessories is scissors. The Japanese have reinvented conventional scissors and made them more practical and transportable. Many of them are in the shape of a pen, easily fitting in your pencil case.
The PuniLabo scissors from the Lihit Lab match with the pencil cases of the PuniLabo collection and are the cutest scissors you will ever find! They are in the shape of a pen, and also have a string that you can use to hang the scissors in your office or kitchen.
These are just a few examples of super different and special Japanese products! What are your favorites? Leave your answer in the comments.