Posca Markers & Highlighters
Create brilliant artwork with these glossy paint markers. The shine does not come out even when rubbed!
Uni Posca ink markers use vivid, opaque ink that can write on virtually any surface, including paper, photos, glass, wood, plastic, plastic and metal. The paint can be scraped off of non-porous surfaces like glass, but permanently adheres to porous surfaces like paper. It appears well on light and dark surfaces and, once dry, you can write on it with another Posca marker without staining. The ink is water-based, non-toxic, light-resistant and waterproof.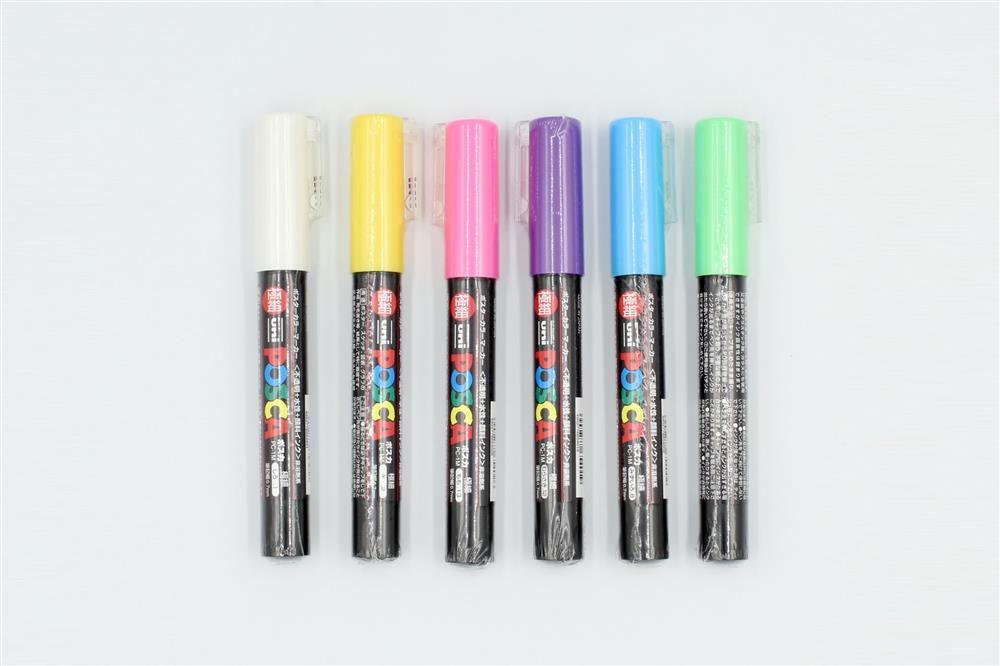 To start using the marker, shake it with the cap so that the ink ball enters the interior. Then, unlock the pen, place the nib on a piece of scratch paper and press it so that the nib is pushed back into the body of the pen. Press the tip down several times until the ink starts to flow.
These pens have an extra thin tip, which produces a line about 1 mm wide.
This set includes six colors: light blue, light green, pink, violet, white and yellow.