The Best Fine-Tip Gel Pens
Attention all stationery lovers! Are you on the hunt for the perfect fine-tip gel pen? Look no further, because we have scoured the stationery world to bring you the best of the best. Whether you're a doodler, a note-taker, or a bullet journal enthusiast, a fine-tip gel pen is an essential tool for achieving clean, precise lines.
With so many options on the market, how do you know which fine-tip gel pen to choose? That's where Washi comes in. We have listed each pen through its paces to bring you an honest and comprehensive review of the top contenders for the title of "Best Fine-Tip Gel Pen".
Criteria for Evaluation
When evaluating fine-tip gel pens, we took several factors into consideration to ensure that we were providing a comprehensive and fair review. Here are the main criteria that we used to evaluate each pen:
Tip size: The size of the pen's tip can make a huge difference in the quality of the writing. We evaluated pens with tip sizes ranging from 0.3mm to 0.7mm, and considered how well each pen performed in terms of precision and line consistency.
Ink quality: The quality of the ink is just as important as the tip size. We looked for pens that produced smooth, even lines without skipping or smudging, and that had ink that was rich and vibrant.
Comfort and ease of use: Writing should be a comfortable experience, so we considered how comfortable and ergonomic each pen was to hold, as well as how easy it was to write with. We also evaluated features like grip and weight distribution to see how they affected the writing experience.
Value for money: In the end, we looked at each pen's cost in relation to other pens on the market. To ensure that everyone could discover a pen they enjoyed without going over budget, we made careful to only propose pens that were both high-quality and reasonably priced.
Top Contenders
After evaluating numerous fine-tip gel pens on the market, we've narrowed down the top contenders for the title of "Best Fine-Tip Gel Pen". Here are the pens that made the cut:
The Uni-ball Signo DX 0.38mm pen: stood out in every category with its accurate tip, smudge-free ink, cosy grip, and reasonable pricing. It is our top choice for the best fine-tip gel pen because it achieved the highest rating during our evaluation.
Pentel EnerGel 0.5mm: We were impressed by the Pentel EnerGel's fluid ink flow, pleasant grip, and ink that dries quickly. Even though it has a little bigger tip than some of the other pens on our list, it nevertheless produces crisp lines and a steady stream of ink. Let's have a detailed look at Pentel Energel at Washi's!
The Sakura Pigma Micron 0.45mm: is a favourite among stationery lovers for its archival-quality ink and precise, waterproof lines, despite not being a true gel pen. Even though it has a somewhat bigger tip than some of the other pens on our list, it nevertheless produces ink with excellent precision. Washi's has all sizes in one pack at reasonable rates.
Pilot Hi-Tec-C 0.4mm: The Pilot Hi-Tec-C is a popular choice among pen enthusiasts for its precise, needle-point tip and smooth ink flow. It has a slightly scratchy feel compared to some of the other pens on our list, but its precision and ink quality make it a top contender.
Zebra Sarasa 0.5mm:

Zebra Sarasa's has impressive slick ink flow and vivid ink colours. It is a wonderful choice for individuals seeking for a dependable and reasonably priced fine-tip gel pen because it features a comfortable grip.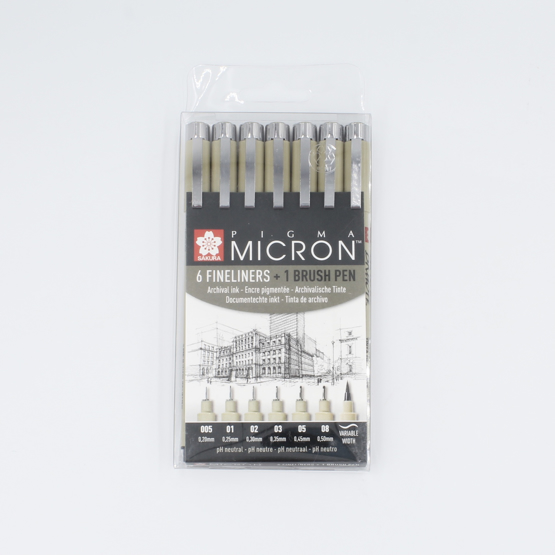 Conclusion
Finding the best fine-tip gel pen can make all the difference in your writing and drawing experience. With so many options available, it can be overwhelming to choose the right one for you. That's why we've provided detailed reviews of some of the best fine-tip gel pens on the market.
Overall, investing in a high-quality fine-tip gel pen can make a significant impact on your writing and drawing endeavors. So, consider our reviews as a starting point to explore the world of fine-tip gel pens and find the one that works best for you.
Leave your comment