The Best Japanese Stationery Brands for Quality and Design
Ah, the sweet sound of a pen gliding across paper and the rustle of crisp notebook pages being turned - it's music to a stationery lover's ears. And when it comes to high-quality, beautifully designed stationery, look no further than Japan. From cult favorites to lesser-known gems, the Land of the Rising Sun is a veritable treasure trove of top-notch pens, pencils, and paper goods.
For stationery enthusiasts, there's nothing quite like the thrill of discovering a new pen, notebook, or paper product that perfectly suits their needs. And for those who appreciate quality and design, Japanese stationery brands are a sure bet. With a rich tradition of crafting top-notch writing and paper goods, these brands are a cut above the rest:
1. Muji
Muji, which is short for "Mujirushi Ryohin," is a Japanese retail chain that sells a variety of goods, including stationery. Because of its straightforward, no-frills approach to product design, Muji has developed a cult following among stationery aficionados thanks to its minimalist and practical design.
Popular Items: Muji offers a wide variety of stationery items, including pens, pencils, notebooks, and other paper goods. Their recognisable ballpoint pen, which comes in a number of colours and has refillable ink cartridges, is one of their most well-known items. They offer A5 and B5-sized plain, ruled notebooks, which are a go-to item for many stationery enthusiasts.
Unique Features and Design Elements: Muji's design philosophy is all about simplicity, functionality, and a lack of branding. The products are designed to be functional and unbranded, with a focus on quality and affordability. The minimalist packaging and clean lines of Muji's stationery products make them a popular choice for those who appreciate understated style.
2. Uni
For more than a century, the Japanese firm Uni, previously known as Mitsubishi Pencil Co., has been manufacturing premium pens, pencils, and other stationery items. In the Japanese stationery industry, Uni has established itself as a recognised brand by emphasising innovation and design.
Popular Items: The Kuru Toga Roulette Mechanical Pencil, which has a revolving lead to minimise breakage, and the Jetstream Retractable Ballpoint Pen, which is well-known for its smooth, quickly drying ink, are two of Uni's most well-liked products. A wide selection of high-quality notebooks and paper goods are also available from Uni, including their well-liked Style Fit line.
Unique Features and Design Elements: Uni is well-known for its dedication to innovation and design, frequently innovating distinctive characteristics into its products. They have a Kuru Toga Roulette Mechanical Pencil, for instance, that features a rotating lead to keep the point sharp, and a Jetstream Retractable Ballpoint Pen with a fast-drying ink to avoid smudge. The ergonomics of Uni's goods are also taken into consideration during design, making them comfortable to operate and easy on the hands.
3. Zebra
Zebra is a well-known brand in the Japanese stationery industry and was founded there in 1897. Zebra's dedication to both quality and cost has led to a growing reliance on its products among many stationery connoisseurs.
Popular Items: The Sarasa Clip Retractable Gel Pen, the G-301 Gel Pen, and the F-301 Retractable Ballpoint Pen are a few of Zebra's best-known items. One of the best notepads and paper goods that Zebra additionally provides is the well-known Z-Select 2000D Thermal Transfer Label. Wide variety of Zebra's collection is available at Washi's for your convenient shopping!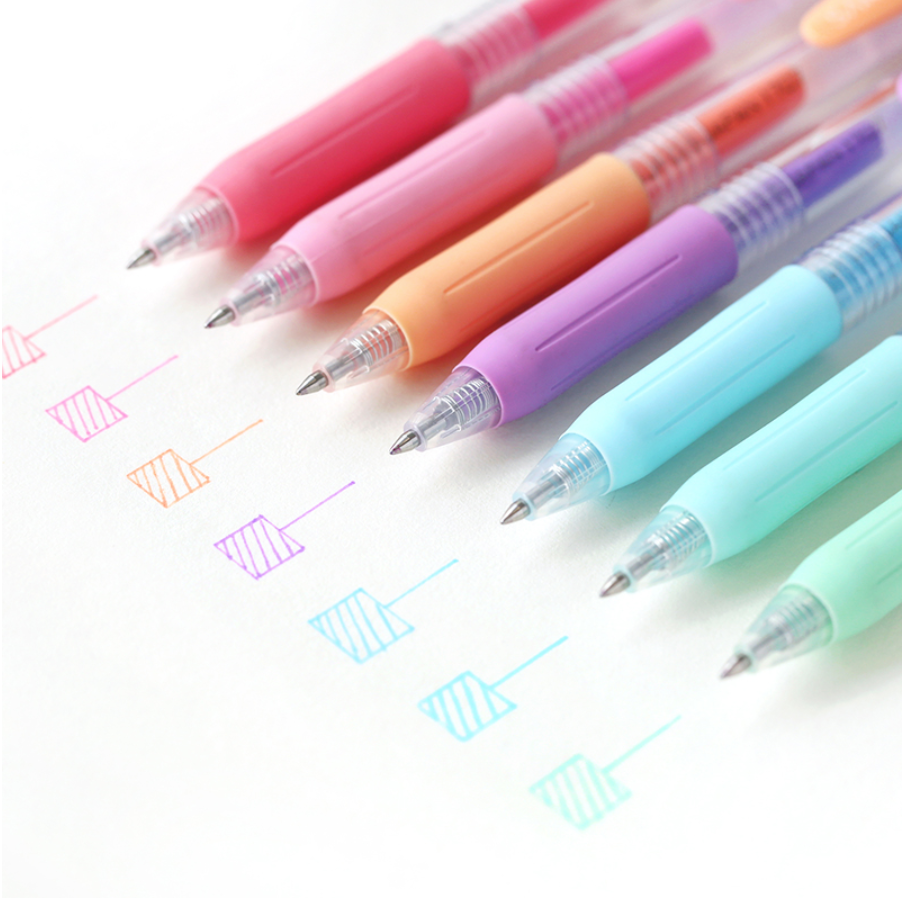 Unique Features and Design Elements: Zebra is well known for its dedication to both quality and affordability, making their products accessible to a wide range of customers. Their gel pens and retractable ballpoint pens are recognised for giving a smooth and trustworthy writing experience, while their notebooks and paper products are built to last and be easy to use.
4. Midori
For more than 60 years, the Japanese company Midori has been manufacturing high-quality paper products and stationery items. Worldwide stationery enthusiasts have grown to rely on Midori's products because of their dedication to traditional Japanese craftsmanship and design.
Popular Products: The Traveler's Notebook, which enables customers to design a personalised, refillable notebook system, and the MD Notebook, a selection of premium, ruled notebooks, are among Midori's most well-liked products. A variety of pens, pencils, and other paper products are also available from Midori, all of which are created with an emphasis on quality and style.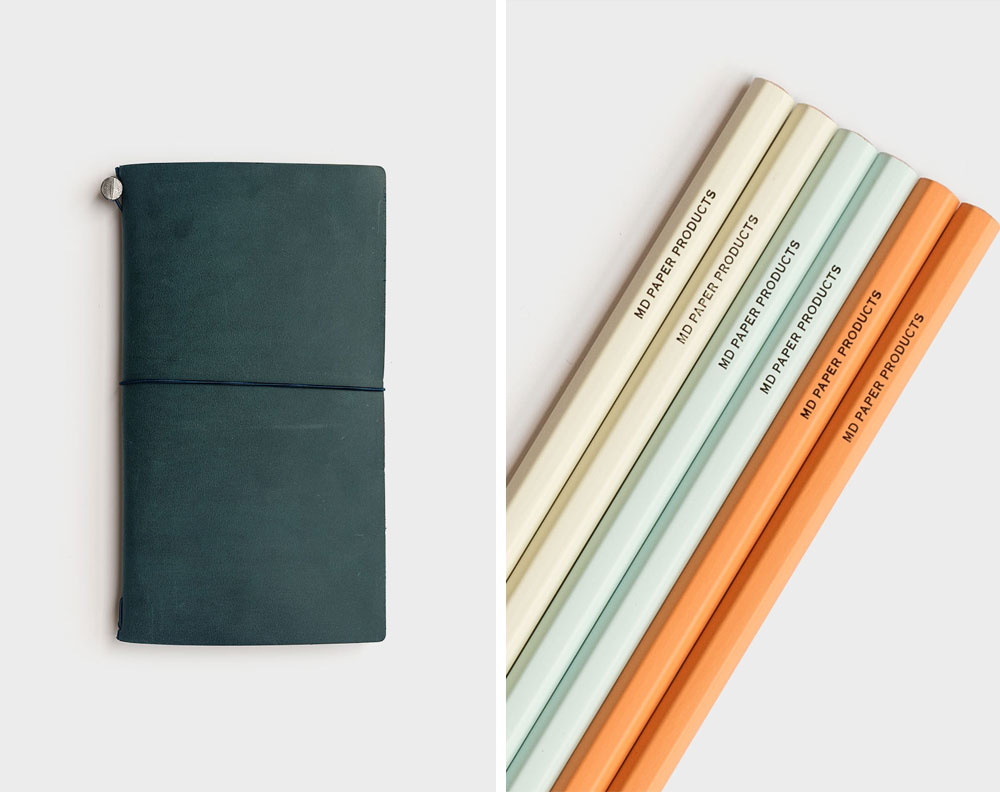 Unique Qualities and Design Elements: Midori's goods are renowned for their dedication to traditional Japanese design and craftsmanship, frequently blending materials like leather and washi paper into their creations. The Traveler's Notebook, for instance, is bound in a special way that enables users to add and remove pages as necessary and is made of premium leather. While the MD Notebook is composed of acid-free paper and has a modern, minimalistic style.
Conclusion
In conclusion, Japan is the world's top producer of superior stationery goods. There is a Japanese stationery company to suit your demands, whether you're seeking for modernity and design, affordability and quality, or traditional Japanese craftsmanship.
The many wonderful Japanese stationery companies, including Muji, Uni, Zebra, and Midori, each provide a distinctive selection of goods that are sure to please even the most sophisticated stationery enthusiasts. Whether you're a student, artist, or just someone who values finer things in life, investing in high-quality Japanese stationery is an amazing way to infuse your daily activities with a sense of flair and sophistication.
So, if you're looking to elevate your stationery collection and experience the best that Japanese craftsmanship has to offer, be sure to check out the brands mentioned above and discover the perfect stationery products for you.
Leave your comment