Washi's best back to school must-haves
Ah, the smell of freshly sharpened pencils, brand new notebooks, and crisp folders. It's that time of year again when the sound of school bells fill the air and students gear up for another exciting academic journey. Whether you're a seasoned pro or a wide-eyed fresher, we've got the lowdown on the best back-to-school must-haves that'll have you feeling organized and ready to tackle any assignment that comes your way.So sit back, grab a cup of tea and let's go through the top stationery items that no student should be without!
Excitement for the new school year
There's something truly magical about the start of a new school year. The buzz of excitement in the air as students gear up for a fresh start, with new teachers, new subjects, and new challenges. For stationery lovers, the start of the school year is a chance to upgrade their collection and stock up on the latest must-haves.
It's a time to set goals, make new friends, and see where the journey takes you. So, are you ready to embrace the excitement of the new school year? Grab your backpack, sharpen your pencils, and let's get ready for an adventure in learning!
The Importance of Having the Right Stationery
From taking notes in class to completing assignments and projects, having the right stationery can not only help you stay organized, but also boost your confidence and overall performance.
Here are a few reasons why having the right stationery is important:
Enhances productivity:

With the right stationery, you can work more efficiently and effectively, allowing you to get more done in less time.

Supports organization:

Having the right stationery can help you stay organized and keep track of your notes, assignments, and deadlines.

Boosts creativity:

Using high-quality, visually appealing stationery can inspire and motivate you to be more creative, leading to better ideas and higher quality work.

Reflects your personality:

Your stationery says a lot about you, and having a well-curated collection can reflect your style, personality, and interests.
In short, having the right stationery can not only help you perform better academically, but it can also be a source of inspiration and motivation.
I. Writing essentials
A. Pens: ballpoint, gel, felt tip
Any stationery collection would be incomplete without pens, and choosing the perfect ones may make all the difference in how productive and pleasurable your writing is.
For everyday writing, ballpoint pens are the standard. For taking notes, completing forms, and pretty much any other writing-related work, ballpoint pens are ideal.
Gel pens give your writing a splash of color and are ideal for people who prefer to alter up their writing styles. Get creative with Washi's different styles of pens and spice things up and draw attention to crucial details.
B. Notebooks
Notebooks are a necessary tool for anyone who wants to take notes or scribble down thoughts.
Any stationery collection should include lined notebooks since they work well for taking notes, creating to-do lists, and brainstorming. You can choose the ideal one for your needs from a variety of sizes and styles. Additionally, your writing will always be orderly and neat if you use lined sheets.
Students and anyone else who needs to take notes while on the go frequently choose spiral notebooks.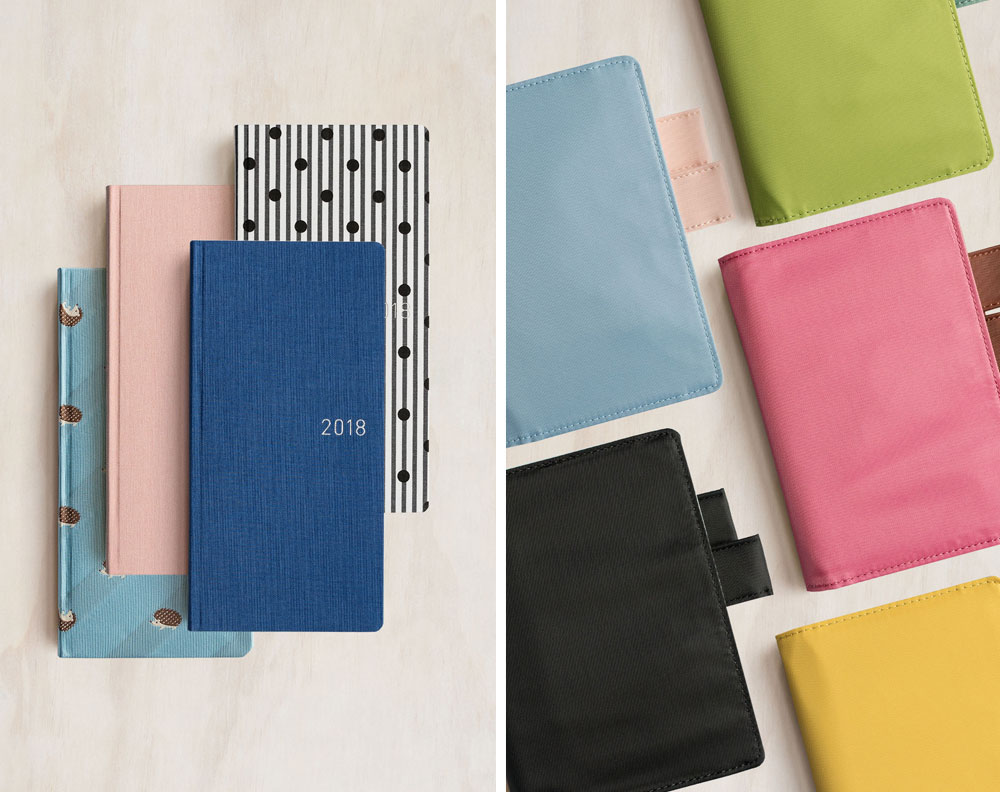 C. Highlighters
Highlighters are available in a variety of hues, from vivid and strong to muted and pastel. They're ideal for underlining crucial information in textbooks, emphasizing dates in your planner, and bringing color to your notes.
The fact that highlighters frequently have scents added to them is another fantastic element that makes taking notes more enjoyable. There is a perfume for everyone, from sweet odors to clean, fresh scents.
D. Pencils: mechanical, graphite
Pencils are a multipurpose instrument that can be used for writing, drawing, sketching, and shading, among other things.
For those who want the accuracy and simplicity of using a pencil without the effort of sharpening, mechanical pencils are a popular option. They come in many shapes and sizes, from thin and elegant to fat and entertaining. Furthermore, you won't ever have to worry about running out of lead in the middle of a crucial task thanks to refillable lead.
Graphite pencils are a classic choice for anyone who loves to draw or write. They come in a range of lead grades, from soft to hard, allowing you to choose the perfect pencil for your needs.
E. Erasers: Electric, Retractable and Simple Traditional
Erasers are a sometimes forgotten but crucial stationery accessory. They are available in a variety of shapes and colours, from the classic pink eraser to whimsical and colorful designs. We have ideal erasers for editing and fixing errors, ensuring that your sketches and notes are always at their finest. They are available in wide range at Washi: from electric erasers to retractable erasers and simple erasers.
So make sure to stock up on a variety of sizes and styles. With a range of materials and features to choose from, you're sure to find the perfect eraser for your needs!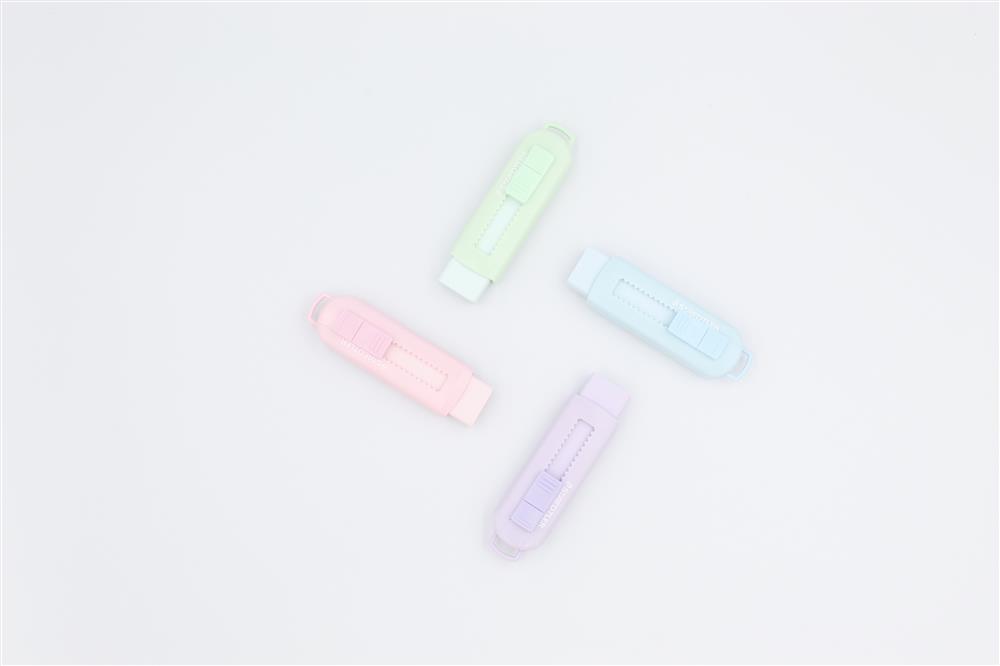 II. Organization tools
A. Planners
Anyone who wants to be organized and on top of their schedule needs a planner. They work great for remembering appointments, due dates, and to-do lists so you never forget an important occasion or assignment. Additionally, you can select the ideal planner for your needs from a variety of formats, including daily, weekly, and monthly.
Another great feature of planners is that they often come with a range of additional features, such as habit tracker pages, goal-setting sections, and even inspirational quotes. These extra elements help to make your planner a tool for personal growth and self-reflection, in addition to being a useful organizational tool.
B. Binders
Anyone who wants to keep their papers and documents organized should invest in a binder so that you always have what you need.
A great feature of binders is their ability to be customized with tabs, dividers, and pockets. This allows you to create a personalized and functional organizational system for your papers and documents, making it easier to find what you need quickly and efficiently.
C. Sticky notes
If you wish to keep yourself organized and take short notes, you will find Washi's cute sticky notes to be a useful and vital tool.
They work great for marking pages in books and journals, writing short notes and reminders, and highlighting pertinent information. You may choose the ideal sticky note to suit your requirements thanks to the variety of cute materials and adhesives available.
They can be used in a variety of ways, from organizing your to-do list, to creating a visual representation of your thoughts and ideas. They're also a great tool for creativity, allowing you to brainstorm and make quick sketches without having to worry about making mistakes.
III. Creative supplies
A. Markers
Anyone who wishes to add color and originality to their work will find markers to be a useful. The variety of tip sizes, colors, and materials available in markers let you find the one that best suits your requirements.
They can be used for a variety of purposes, from adding color to your notes and drawings, to creating vibrant posters and signs. Our wide range of markers available at Washi on discounted price are great tool for creativity, allowing you to unleash your imagination and bring your ideas to life!
B. Brush pens
If you enjoy calligraphy and hand lettering, you will find brush pens to be an indispensable and versatile instrument.
You can choose the ideal brush pen for your needs from a variety of tip sizes, colors, and materials available in brush pens. The adaptability of brush pens is another fantastic quality. They can be used for a range of tasks, such as producing lovely calligraphy and handwriting or incorporating a dash of artistic flair into your work. They're also a fantastic instrument for creativity because they let you communicate your ideas and thoughts in a special and individual way.
Conclusion
In conclusion, there's nothing quite like the excitement of getting ready for a new school year. Whether you're a student or a professional, having the right stationery at your fingertips can make a big difference in your productivity and creativity. From pens and notebooks to highlighters and sticky notes, each tool has its own unique purpose and benefits. So, as you prepare for the new school year, don't forget to stock up on these essential must-haves. Your mind and creativity will thank you!
Remember, the right stationery can make all the difference in your productivity, creativity, and overall enjoyment of your work!
Leave your comment