Zebra Sarasa
The Zebra Sarasa they are not normal gel pens. All stationery enthusiasts love these Zebra pens, due to their smooth ink flow, quick ink drying, comfortable grip and comfortable tip.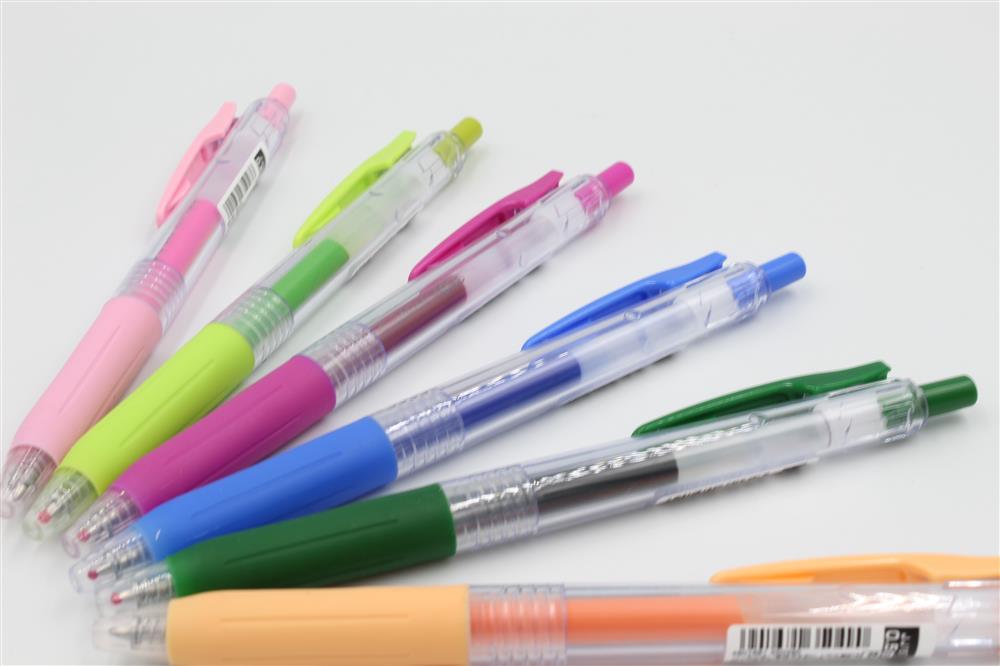 Ink:
The fame of these pens lies in their ink. This water-based gel ink formula dries quickly - which is an advantage for lefties, who no longer need to worry about staining the sheet! The paint also provides deep, vibrant colors that brighten up even the driest homework. Some models even feature even faster drying formulas, such as DRYJELL or Rapid Dry Ink, which dry in less than a second on most surfaces.
Clip:
It is a simple feature, but the clip, which is found on the top of the pen, is very different from that of conventional gel pens. This clip is very resistant and reinforced with a spring to make it easy to grip the pen on any surface. I'm sure we all broke the clip of a pen because it is not of such good quality or just because we play with it too much and force it constantly. However, if we play too much with this clip, it will not go away!
Tip size:
Sarasa gel pens offer a wide range of tip sizes, from 0.3mm to 1.0mm (tip sizes available: 0.3mm and 0.5mm). Usually, it is thought that the trace of the thinner pens, such as those with 0.3mm tips, is almost imperceptible, which is sometimes true. However, Sarasa Zebra offer the smoothest writing style we have ever experienced, and even the finer points provide clear and noticeable text.
Colours:
Zebra Sarasa pens feature a rainbow of colors to choose from, with all colors vibrant and saturated. Matte, pastel (milk) and vintage colors are available. In the image below are the colors existing in the Sarasa pens.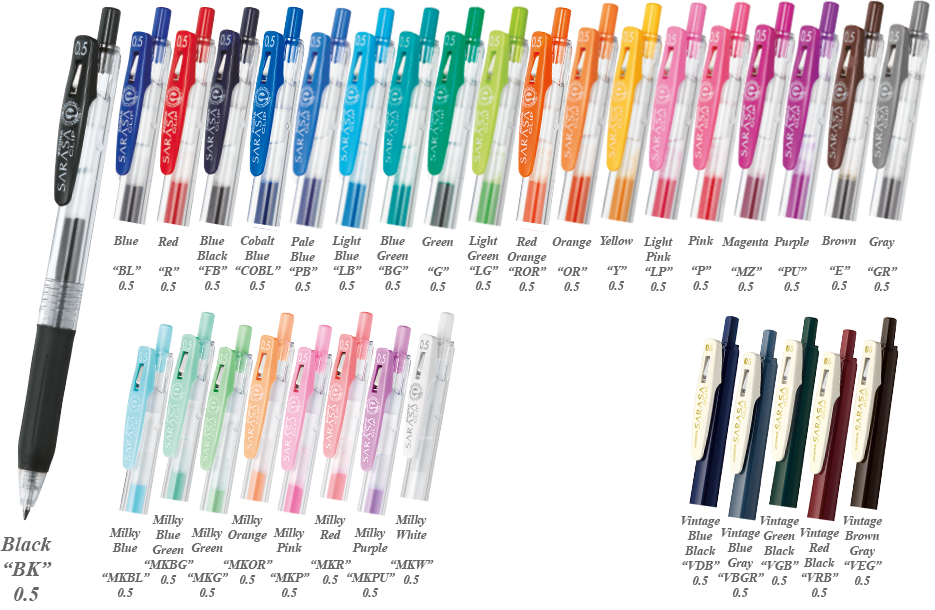 In conclusion, the quick drying of the ink, the great variety of colors, and the resistant clip are the characteristics that make Zebra Sarasa gel pens stand out in the world of gel pens!
Leave your comment