What stationery should you have to start your bullet journal?
Are you a stationery lover who's been itching to try out bullet journaling? Or maybe you're already a seasoned journaler looking for some fresh inspiration? Either way, one thing is certain: having the right stationery is key to making the most out of your bullet journaling experience.
But with so many different types of pens, notebooks, and other supplies available, it can be difficult to know where to start. Should you go for a classic black pen, or experiment with different colors? Should you invest in a high-quality notebook, or opt for a more affordable option? And what about all those decorative accessories like washi tape and stickers – are they really necessary?
We'll provide you with a comprehensive guide to the essential stationery items you need to start your bullet journaling journey:
Pens
When it comes to bullet journaling, pens are perhaps the most essential stationery item. Here are some things to consider when choosing the right pens for your bullet journal:
Black pens: A good quality black pen is a must-have for any bullet journaler. Look for pens that have a fine tip and don't bleed through the paper. Some popular options include the Uni-ball Signo, Pilot G2, and Sakura Pigma Micron.
Colored pens: While black pens are great for writing and outlining, colored pens are perfect for categorizing, highlighting, and adding some personality to your pages. Whether you prefer muted pastels or bright neons, there are plenty of options to choose from. Some of our favorite colored pens include the Staedtler Triplus Fineliner, Zebra Mildliners, and Crayola SuperTips.
Affordability: Stationery can get expensive, but there's no need to break the bank when it comes to pens. Many high-quality options are available at affordable prices at our website. For example, the Paper Mate Flair and Pentel EnerGel pens are both reliable and affordable choices.
Notebooks
Just like pens, choosing the right notebook is crucial for bullet journaling success. Here are some factors to consider when selecting a notebook:
Paper quality: The quality of the paper is perhaps the most important consideration when choosing a notebook for bullet journaling. Look for paper that is thick enough to prevent bleeding and ghosting (when the ink from one page shows through onto the next), but not so thick that it's difficult to write on. Some popular options include the Leuchtturm1917, Rhodia, and Scribbles That Matter.
Size and binding: The size of your notebook will depend on your personal preferences and how you plan to use it. Some people prefer smaller A5 notebooks that can be easily carried around, while others prefer larger A4 notebooks for more space. Additionally, binding options include hardcover, softcover, and spiral-bound notebooks, each with their own benefits and drawbacks.
Types of journalers: Different types of journalers may have different preferences when it comes to notebooks. For example, if you're someone who likes to make to-do lists and schedule appointments, you may prefer a notebook with pre-printed calendar pages. On the other hand, if you're someone who likes to include drawings and sketches, you may prefer a notebook with blank pages or dotted grids.
Other Supplies
Having the proper tools is essential when beginning a bullet journal so that it is both practical and aesthetically pleasing. There are various things that might enhance your bullet journaling experience in addition to the basic tools like a diary and pens. Here are some additional materials you might want to think about:
Highlighters: Highlighters are an excellent tool for calling attention to key details in your journal. They can be used to differentiate between various jobs, events, or categories and available in a range of colours.
Washi tape: Washi tape is a decorative tape that comes in a wide range of colors and patterns. It can be used to decorate your journal pages, create borders, or even cover up mistakes.
Stencils: If you struggle with drawing straight lines or perfect shapes, stencils can be a lifesaver. They come in a variety of shapes and sizes and can be used to create bullet points, banners, and other designs.
Ruler: A ruler is an essential tool for creating neat, straight lines in your journal. It can also be used to measure out page layouts or create grids.
Sticky notes: Sticky notes are a great way to add additional notes or reminders to your journal pages without cluttering them up. They can also be used to mark important pages or sections.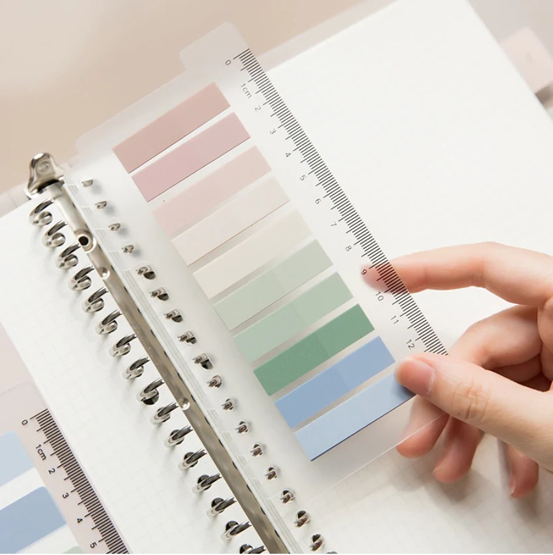 Paper clips: Paper clips can be used to hold important pages or sections together or mark your place in your journal.
Conclusion
In conclusion, starting a bullet journal can be an incredibly rewarding experience, helping you to stay organized, productive, and creative. While there are a few essential supplies you'll need to get started, there are also a range of other supplies that can enhance your journaling experience even further.
Remember, your bullet journal is a reflection of your unique personality, so don't be afraid to experiment and try out new ideas. Whether you're a seasoned bullet journaler or just starting out, the most important thing is to have fun and enjoy the process of creating a journal that works for you. So go forth, get creative, and let your bullet journal be a source of inspiration and productivity in your daily life.
Leave your comment